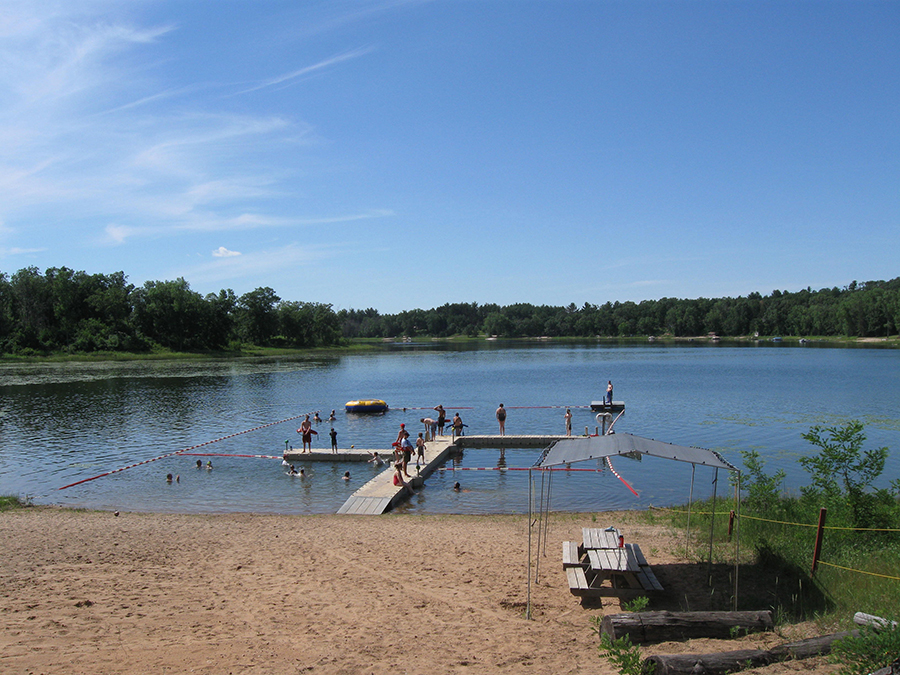 Camp Shin-Go-Beek is located near Waupaca, Wisconsin on Big and Little Twin lakes, and is operated by the Des Planes Valley Council, located in La Grange IL.
Located on the Twin Lakes in Waushara County, Wisconsin, Camp Shin-Go-Beek derives its name from a Native American word meaning "Scrubby White Pine". Camp Shin-Go-Beek boasts 550 acres of wilderness, and 11 campsites. During the third and fourth weeks of June, the camp hosts the 4- Day 3-Night in Wisconsin Adventure Camp for Cub Scouts, followed by three weeks of Boy Scout Camp.
Camp Shin-Go-Beek features a dining hall where campers eat breakfast, lunch, and dinner together with the staff and the rest of the camp. With its natural beauty, quality program and dedicated Camp Staff, Shin-Go-Beek is one of the Council's premiere camping opportunities.
Boy Scout Program Opportunities
Merit Badges - Camp Shin-go-Beek offers a wide array of merit badges during boy scout sessions. From Swimming and Kayaking, to Shotgun, Climbing, and many others, there's always a merit badge to be earned at Camp. For a full list of this years available merit badges, click here.
Eagle Quest - The Eagle Quest department at Camp Shin-go-Beek has many of the same values of a traditional "First Year Camper" program, but goes significantly more in depth with the scouts. Focusing on leaning and rank advancement, there are numerous activities geared for both young and older boys alike, making Eagle Quest a destination for any camper!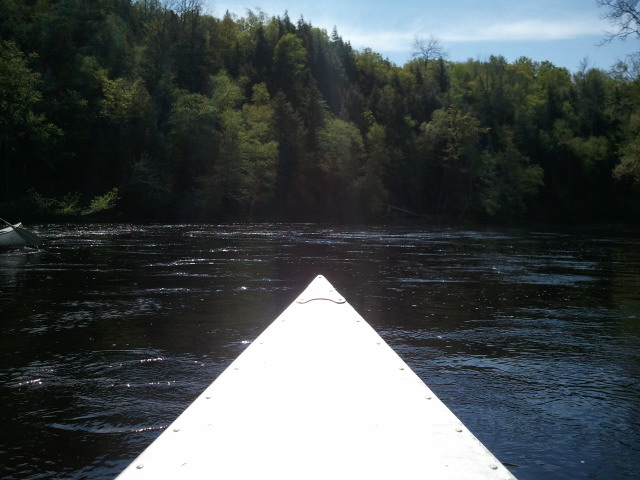 Outpost Program - Do you like being in the woods, surrounded by nothing? Do you like hiking, canoeing, cooking your own meals in the wilderness? Awesome, because the outpost program is where you want to be. This year our outpost program will be running a 4 day, 3 night adventure on the Flambeau River in the Flambeau State Forest. You will go with a group of scouts, and 2 staff members, to paddle for 4 days in the wilderness. You will have great opportunities to fish, swim, have fun, and even tackle several sets of rapids in canoes. More Information Here
Thursday Night Outpost - On Thursday nights, the camp staff puts on several different outposts for the scouts. Traditional outposts include:
Loggers Camp - Scouts get to use a real forge and make tools out of red hot steel, make musket balls, cook cobbler, and work on their Paul Bunion award. Adventurous scouts are invited to sleep out in the open that night in our log cabin, and listen to the frogs from the nearby nature pond.
Wilderness Survival - Scouts get to work on their wilderness survival skills by building a shelter in the backwoods of camp, and sleeping in it. Our scoutcraft department provides guidance for the scouts while they brave the north woods of Wisconsin, with nothing but a sleeping bag and a survival kit.
Camp Traditions
Dining Hall Program - No meal at Camp Shin-Go-Beek is complete without a song to go with it, and, as any staff member can tell you, communication while in the dining hall follows some "special" traditional rules.
Happy Valley - Those who venture far enough down Camp Shin-Go-Beek's hiking trails might eventually encounter Happy Valley, where, legend has it, Native Americans constructed a burial mound centuries ago.
Off-season Camping
If you would like to reserve a campsite at Camp Shin-Go-Beek for weekends when summer camp is not in session, please contact the council office at (708) 354-1111, or you can stop by the office to pick up registration forms for the council camps. Camp Shin-Go-Beek is a great place to take your Troop for a long 3-day weekend. For extra adventure, try experiencing cold weather camping at Camp Shin-Go-Beek during the winter months!